Kickin' In 4 Kids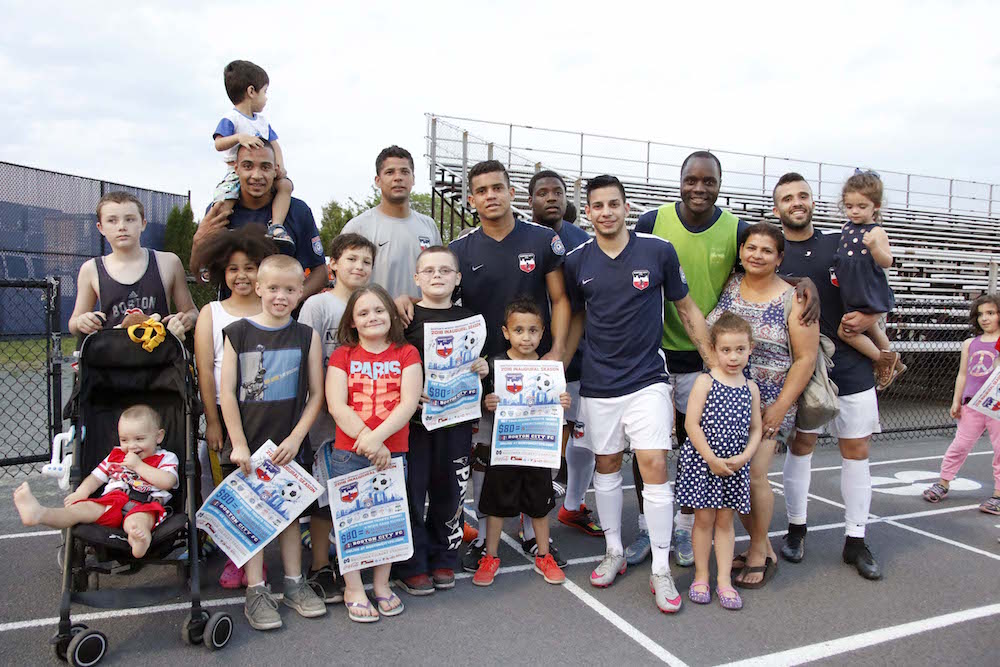 Through the generosity of the club's transportation partner Malden Trans, 50 local special needs students and their chaperones attend each Boston City FC home match.

Malden Trans has invited various school districts that they serve to provide tickets to kids who sit in a reserved section of the stands and enjoy all the action at Brother Gilbert Stadium as part of a new Boston City FC 'Kickin' In For Kids' initiative.

At the conclusion of the match, the children are escorted to the corner of the pitch where players from Boston City FC sign autographs.

"We are delighted to welcome these youngsters and their chaperones to our home matches this season and hope they will thoroughly enjoy their time watching the Lions in action." said Boston City FC managing Director Craig Tornberg. "Our players are excited to make new friends when they sign autographs after each match.

"We continue to grow our wonderful relationship with Malden Trans, whose generosity makes it possible for these kids to attend our matches. It has been a pleasure to collaborate with David Morovitz and his father Lester and the whole Malden Trans family to create this opportunity."

At every match this season, fans arriving at Malden Center MBTA Station have been able to ride a free shuttle bus provided by Malden Trans to Brother Gilbert Stadium at Malden Catholic High School. Buses start running at 4.30pm, an hour and a half before kickoff, and leave the Malden Center MBTA Station every 30 minutes until 6pm. Those who ride the free service are then able to return at 30-minute intervals, beginning 15 minutes after the end of the match.