Malden Youth Soccer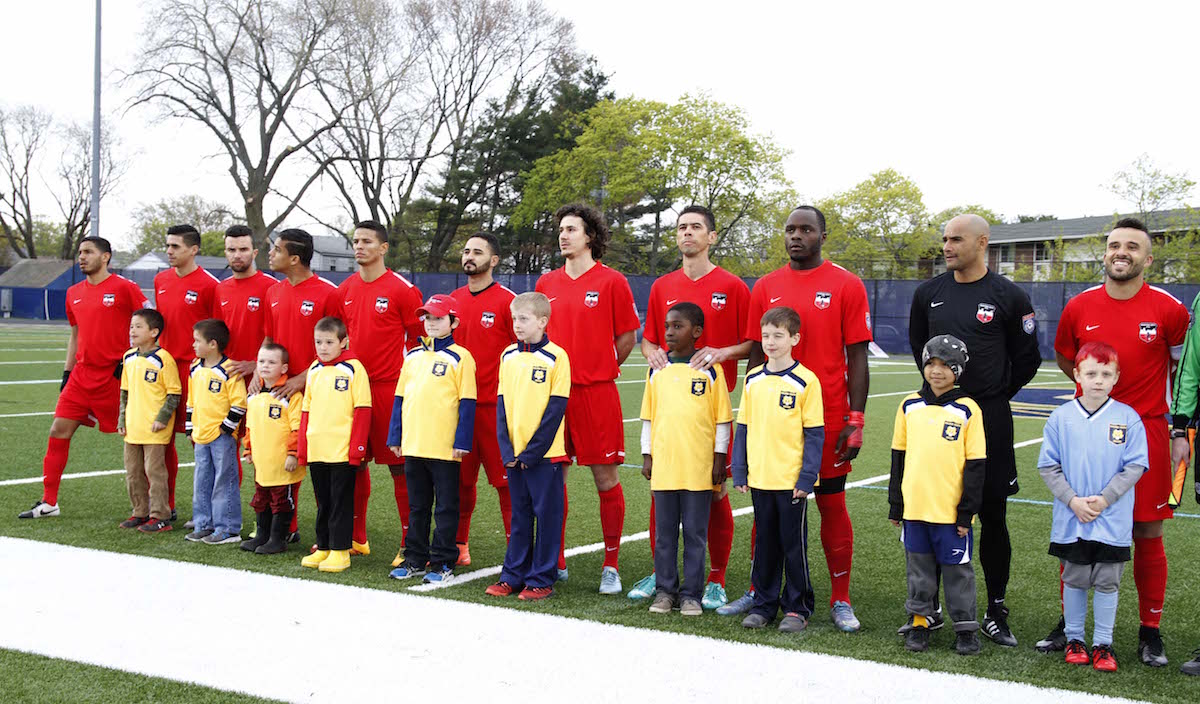 Malden Youth Soccer joined the Boston City FC Youth Soccer Partner Program in March of 2017.
Players and coaches from Malden Youth Soccer enjoy multiple benefits, including match day participation and tickets, merchandise, coaching and player education, and Boston City player and coach activities in the local community.
"We are delighted that the soccer organization in our own home territory recognizes the strong value we bring with the introduction of our youth soccer partnerships," said Craig Tornberg, Managing Director of Boston City, which plays home matches at Malden Catholic High School. "We were able to build the foundation for a relationship with Malden Youth Soccer last season, but it is so much better that we are able to formalize an extensive agreement that will have immediate impact for both of our organizations".
In 2016, Boston City FC made an early connection with Malden Youth Soccer and their players. Popular forward Jhonata Batista helped present awards at the organization's banquet. Defender Bruno Bonicontro and coach Palhinha were featured as well at the popular Soccer Nights program in the city.
"Boston City is working hard to integrate with the Malden community, so we are pleased to solidify our formal connection with the club by partnering with them," said Malden Youth Soccer President Ken Antonucci. "This will bring a huge benefit to our players and coaches. Last season many of our youngsters became fans of the Lions through the initial connection we formed, starting with the inaugural opening day match. I know our players are excited and I'm sure that even more players and their families will be eager to support our home team this year."
Two players who came through the Malden Youth Soccer system – goalkeeper Michael Russo Penta (19) and midfielder Christian Mukala (22) – were selected from the Boston City tryouts this offseason to compete for a place on the 2017 NPSL roster and are currently training with the Lions.
The Boston City FC Youth Soccer Partner Program was designed to engage multiple youth soccer clubs and programs in the Greater Boston area, providing an opportunity for higher levels of player training, coach education, inclusion, entertainment, inspiration and motivation.
Malden Youth Soccer receive match tickets, a signed Lions jersey, and a presence on the www.BostonCityFC.com website to highlight the partnership, while players and coaches participate in unique experiences at a BCFC match during the National Premier Soccer League season. Coaching education and in-game experiences are a key part of the program.
A unique and fun 'Pitch Invasion' is another compelling element of the initiative. While the Malden Youth Soccer enthusiasts are attending one of their own training sessions, Boston City FC players will arrive in Malden via the club's branded bus to spontaneously take charge of that practice, passing on skills and fundamentals to players and coaches alike.
Local soccer clubs and programs interested in partnering with Boston City FC to learn about the benefits of the Lions' youth soccer partnerships should write to Contact@BostonCityFC.com or call 617-513-0202.