News
Boston City Plays Friendly Matches In Local Community
Fri, Aug 18, 2017 5:53 pm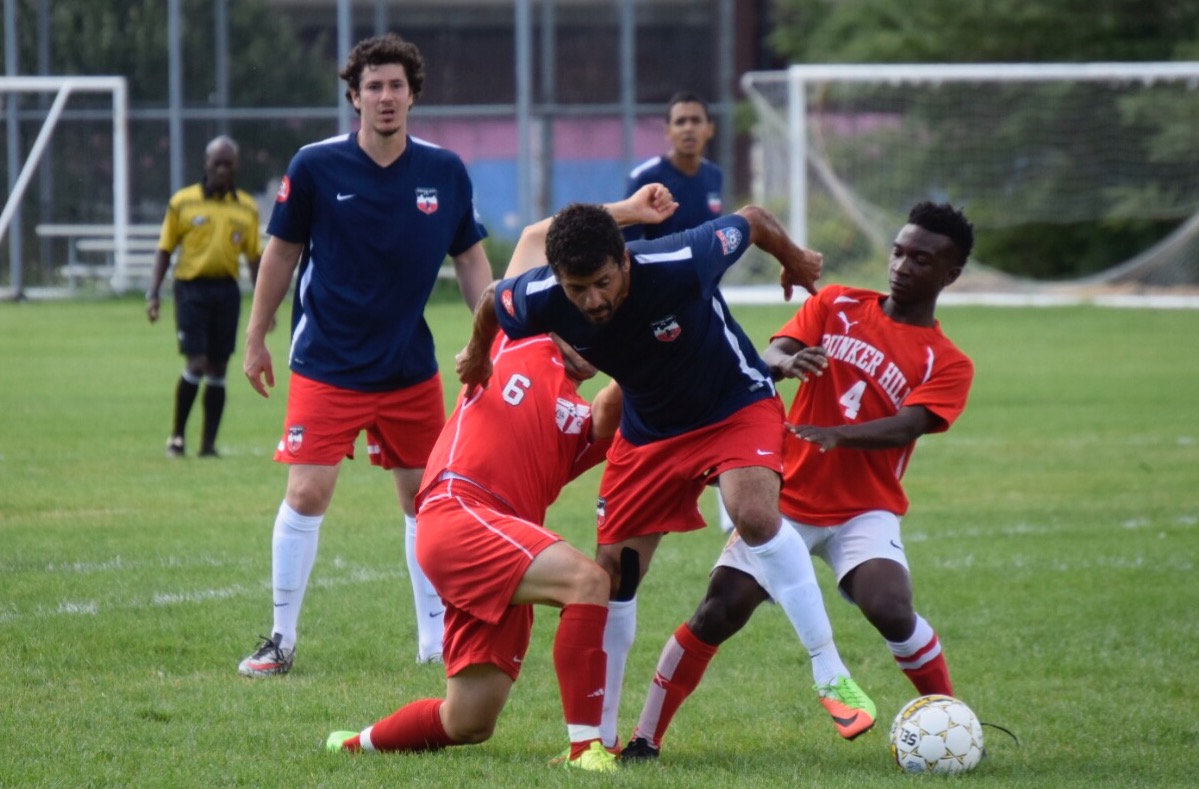 Boston City FC is playing a series of offseason friendly matches as part of the club's continued commitment to be involved with the local Greater Boston community. The Lions' offseason squad features a mix of players who recently completed the 2017 National Premier Soccer League season and several trialists.

On Friday, August 25, Boston City will play away to Selección Hondureña de Massachusetts at Highland Park (30 Willow Street) in Chelsea, kickoff 8.30pm.

The Lions played the first of this series away to Bunker Hill Community College on August 20 to help the Bulldogs prepare for the new National Junior College Athletic Association (NJCAA) season. Sunday's 1-0 loss saw the return of striker Pedro Da Silva, who played for the Lions in 2016, and saw all three goalkeepers on the roster make an appearance. Click here for photos from Sunday's match. (Photos courtesy of Aninha Lage)

On August 25, another mix of trialists and players from the past two seasons played against Selección Hondureña de Massachusetts, with striker from the 2006 squad Pedro Da Silva and trialist Janinho on target in a 3-2 loss.

The matches give coach Palhinha a chance to run the rule over prospective new players for the 2018 NPSL campaign.

Boston City finished the in second place in the NPSL Northeast Atlantic White Division this year, with a record of six wins, three draws and three defeats, making the playoffs for a second-straight season.